Dale Dahlin: Your Personal Injury Lawyer
Personal Injury, Accident, Workers' Compensation Attorney- Lincoln, NE
When you've been injured–whether in an automobile accident, motorcycle accident, an accident at work or some other situation that was not your fault–you need a lawyer who knows how to help.
With more than thirty years' worth of experience, Dale Dahlin is there for you. Dale takes the time to give you the personal attention you need when facing pain or loss due to someone else's negligence. When you or someone you love has been injured through no fault of your own, call the Personal Injury Lawyer  that Lincoln calls, Dale Dahlin.
Been in an accident? Hire an Accident Attorney that can ease your pain.
If you've been in an accident, chances are you may have been physically and/or emotionally hurt. You may have had to go to the hospital to have your injuries evaluated and cared for. The accident may have put you out of work. You may still be out of work. If you were involved in an accident through no fault of your own, you deserve to be compensated for your injuries, damage and lost wages. Insurance companies want to settle quickly and that is not in your best interest. Protect yourself and get the compensation you deserve. Call Accident Attorney, Dale Dahlin, before you talk to any insurance company representatives or accept any settlement they offer.
Dale Dahlin is the respected and experienced Accident Attorney you need. Call Dale today at (402) 423-4300 to set up your free case consultation now.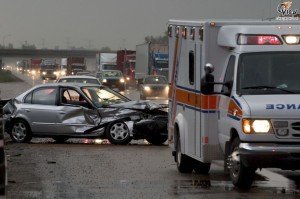 Never Pay An Attorney's Fee Until We Win Your Case
When you hire Dale Dahlin to represent you, you will never pay a fee until he wins a judgment or settlement in your favor. When you're suffering pain or loss due to someone else's fault, the last thing you need to worry about is paying for legal services. With Dahlin's contingent fee arrangement, you can be confident that he is working hard on your behalf without adding legal bills on top of everything else you're dealing with.
Dale Dahlin has earned a reputation based on integrity, professionalism, and assertive and skilled representation. Use the form on the right or call Dale today at (402) 423-4300 to set up your free case consultation now.